3rd Annual Birmingham KSA Table Lodge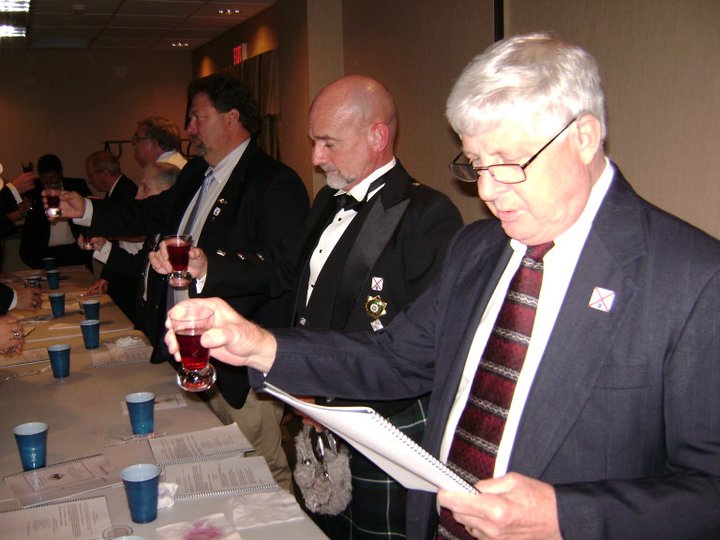 Thirty-Two Master Masons met for food and fellowship on Saturday July 23, 2011 for the 3rd annual Birmingham Valley Knights of St. Andrew Table Lodge.  As is customer this event was held to honor the Most Worshipful Grand Master, this year we had the privilege of honoring our Grand Master and a member of the Birmingham Valley Most Worshipful Ronald G. Andress.  During this event we made arrangements to honor another distinguished Brother of our Valley, Ill, Karl F. Reid II who was recently elected an Emeritus Member of the Supreme Council.  This well attended event brought together both Scottish Rite Masons and Master Masons who have not yet made the decision to join our Rite.
If you would like information about participating in the 2012 Table Lodge please feel free to contact the Valley of Birmingham at bhamsr@bellsouth.net attention KSA.