West Virginia Preserves Wheeling Scottish Rite Building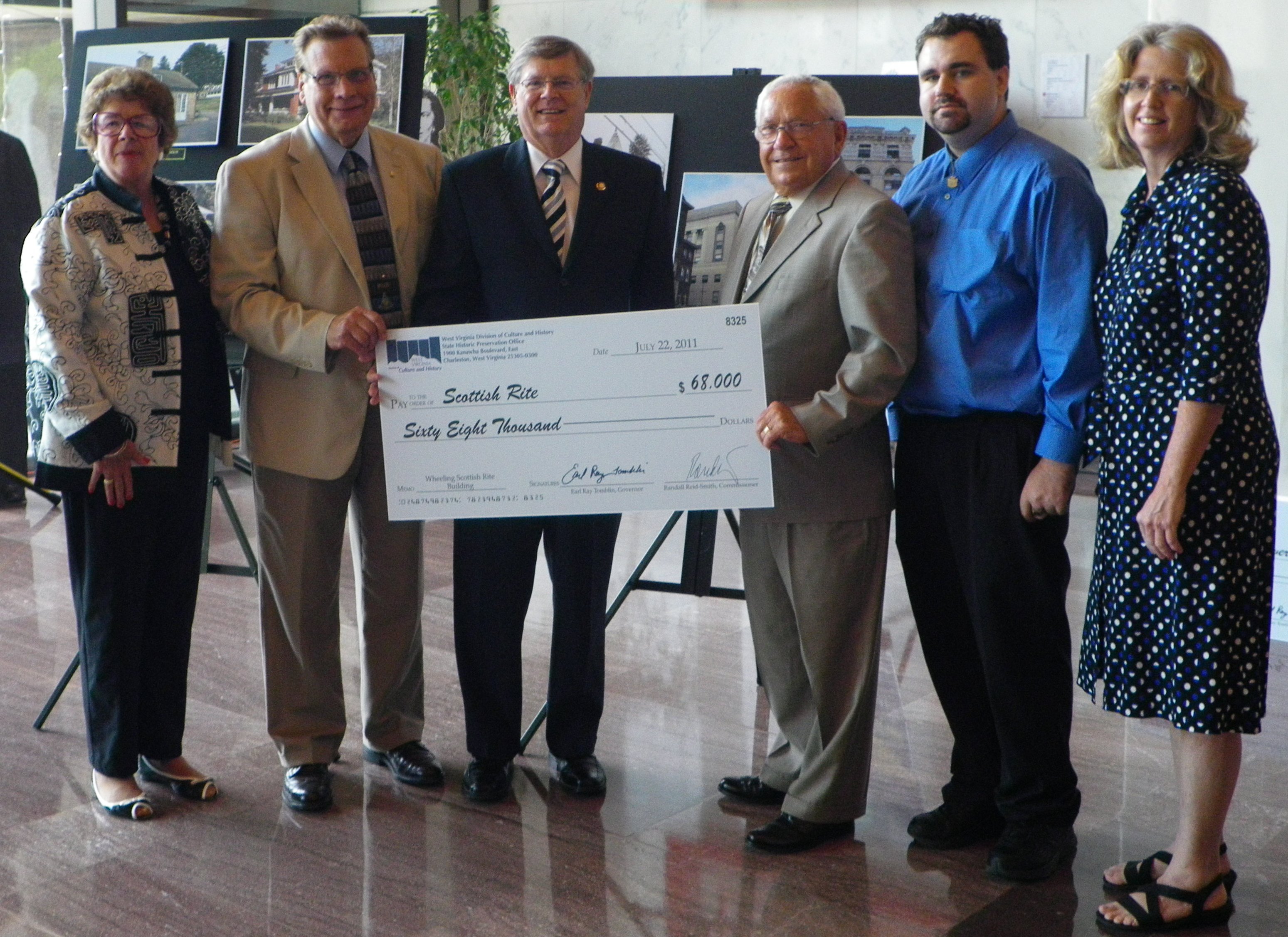 On Friday, July 22, 2011 at 10:30am in the Great Hall of the Science and Cultural Center on the Campus of the West Virginia State Capitol, in Charleston, West Virginia, a presentation was made by the West Virginia State Historical Society of a check in the amount of $68,000 to Dr. Joseph W. Myers, 32° of the Valley of Wheeling, for half of the installation of a new roof for the Wheeling Scottish Rite Cathedral.
In attendance was SGIG (emeritus) CB Hall, 33°, Supreme Council Deputy for West Virginia H. Jack Yost, 33°, Charleston Personal Representative Jim J. Crawford, Sr., 33°, Charleston General Secretary Gary J. Frame, 33°, and Joshua Cain, 32°.
The preservation of our Scottish Rite buildings, from an historical aspect, is very important.  Many of the Valleys in West Virginia have been successful in their buildings being placed on the National Historic Register, and starting local 501-c3 Foundations for Historical Temple Preservation.