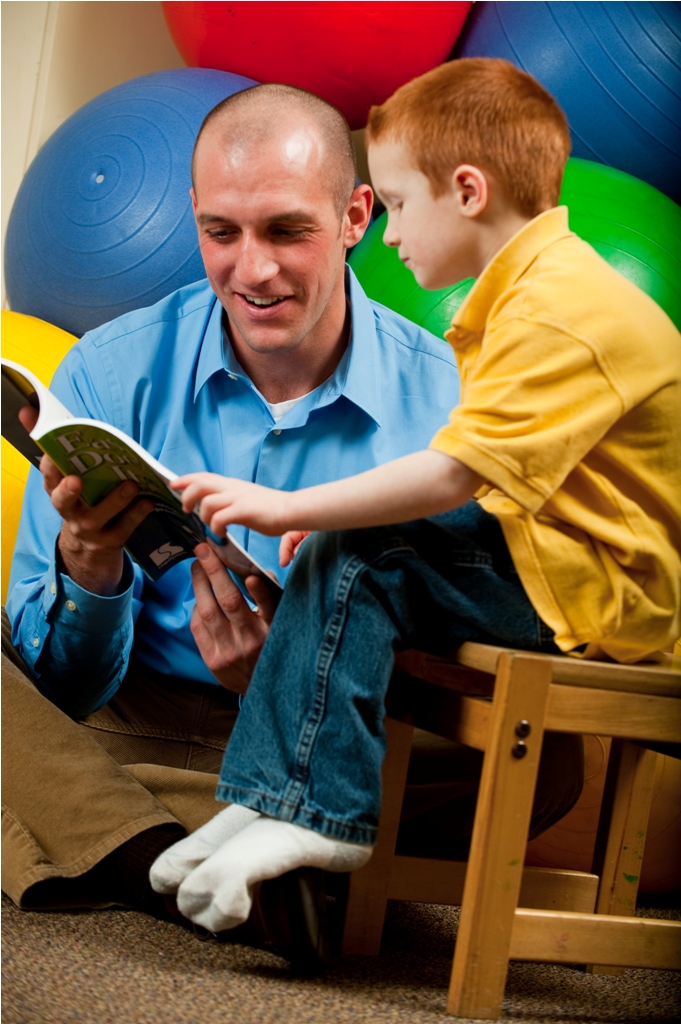 The Iowa Scottish Rite Masonic Foundation in eastern Iowa has made grant funding made available over the past few years which has resulted in speech-language services being provided, at no cost, not only to children and adults at the St.  Ambrose University Rite Care Clinic on the campus of St. Ambrose University in Davenport IA, but also to children attending preschool and daycare programs through community organizations in the area.
Three stories illustrate positive changes in children's lives as a result of Iowa's Scottish Rite grant funding. At age 2, Zac was almost impossible to understand, and being a bright child with a lot to say, he was frustrated. Speech therapy was provided at his day care site by St. Ambrose graduate students and over the course of a year and a half, Zac made amazing progress and his speech is now understandable to everyone.
Keeshana, age 4, was difficult to understand and struggled in learning early literacy skills. After 2 semesters of work with graduate students and idea sharing by the Clinical Instructor with the teacher, Keeshana has fewer problematic sound errors, is more understandable, and is much more engaged in early literacy lessons. For Keeshana, implementation of the See the Sound/Visual Phonics strategy provided an acceptable way to move and actively use her body while learning, and opened the door to the magic of letter names and sounds.
Ginny, age 10, came to the RiteCare Clinic after several years of speech therapy in her local school for a distorted R sound. Her progress had been minimal through the years and most of her R sounds remained distorted. As a result of innovative therapy techniques for skill training, awareness building, and behavior change, Ginny was released after only 4 months of treatment.
The partnering of St. Ambrose University Master of Speech-Language Pathology Program with Friendly House preschool programs and an affiliated daycare center in Davenport, IA has been beneficial to the preschool programs, while at the same time, providing invaluable experiences for graduate students in speech-language therapy and early literacy skill development. The Friendly House Program Assistant Director shared these comments: "We are extremely grateful for the expertise the St. Ambrose students bring to our programs. Since 2009, they have provided prevention, enrichment, assessment and treatment to children enrolled at our two sites. This adds quality to our programs that we could not afford if we had to purchase these services, as well as offering a real life, real kid experience which is extremely valuable for the (St. Ambrose) students."
Submitted by Russ Risley