Master Craftsman Classes Held at Reunions in Kansas City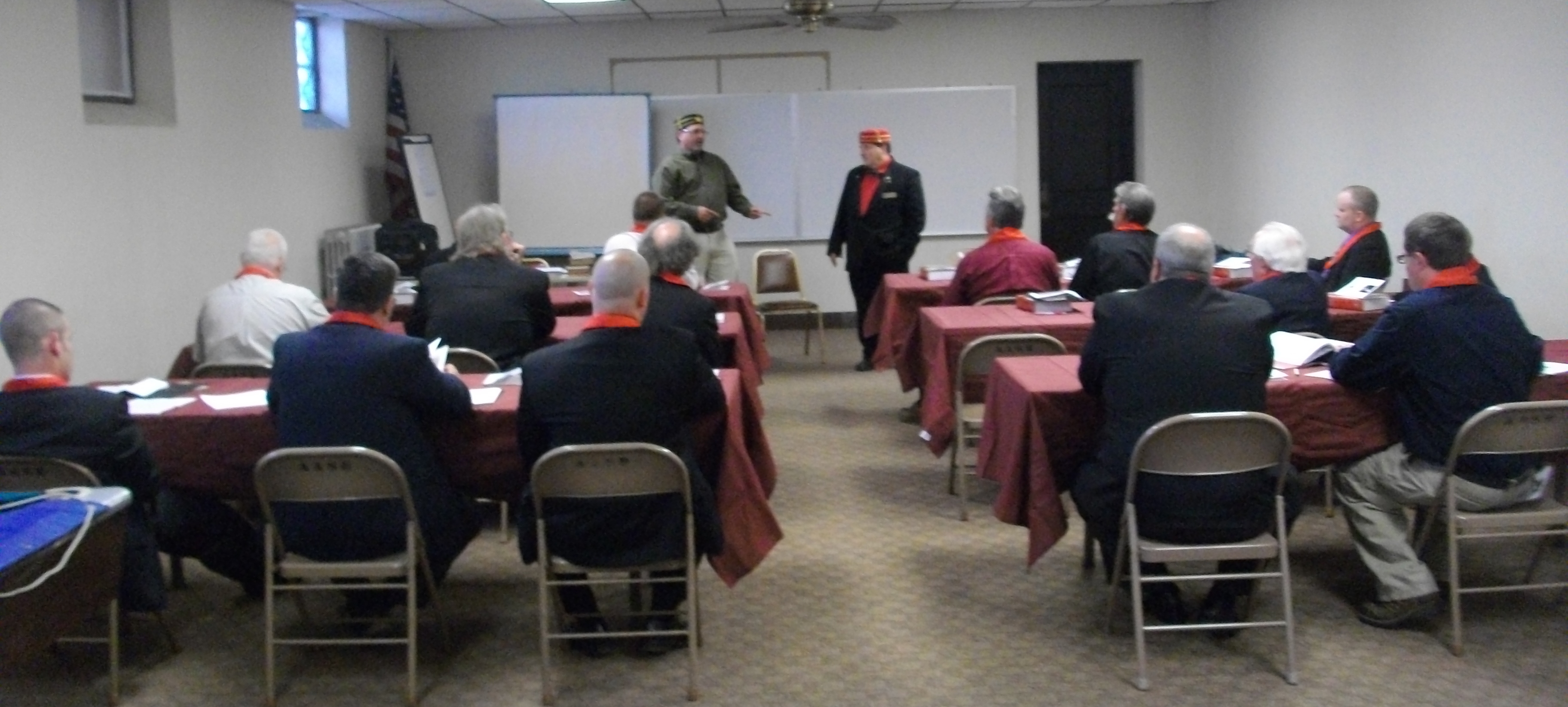 The Valley of Kansas City, Missouri has incorporated the Master Craftsman program into our Reunions. We have 4 sessions where the candidates and our program coordinator, Mike Lockwood, go over the material together, write the essay and then our Valley mails the completed test. We hope this promotes education and establishes a better connection with the new members. It has been well received by the Valley and the new members.
Pictured are Brothers Mike Lockwood and Frank Kaffenberger in a discussion with the class.