Benefit Golf Outing Honoring Ill. Bro. Earl E. Walker, Grand Cross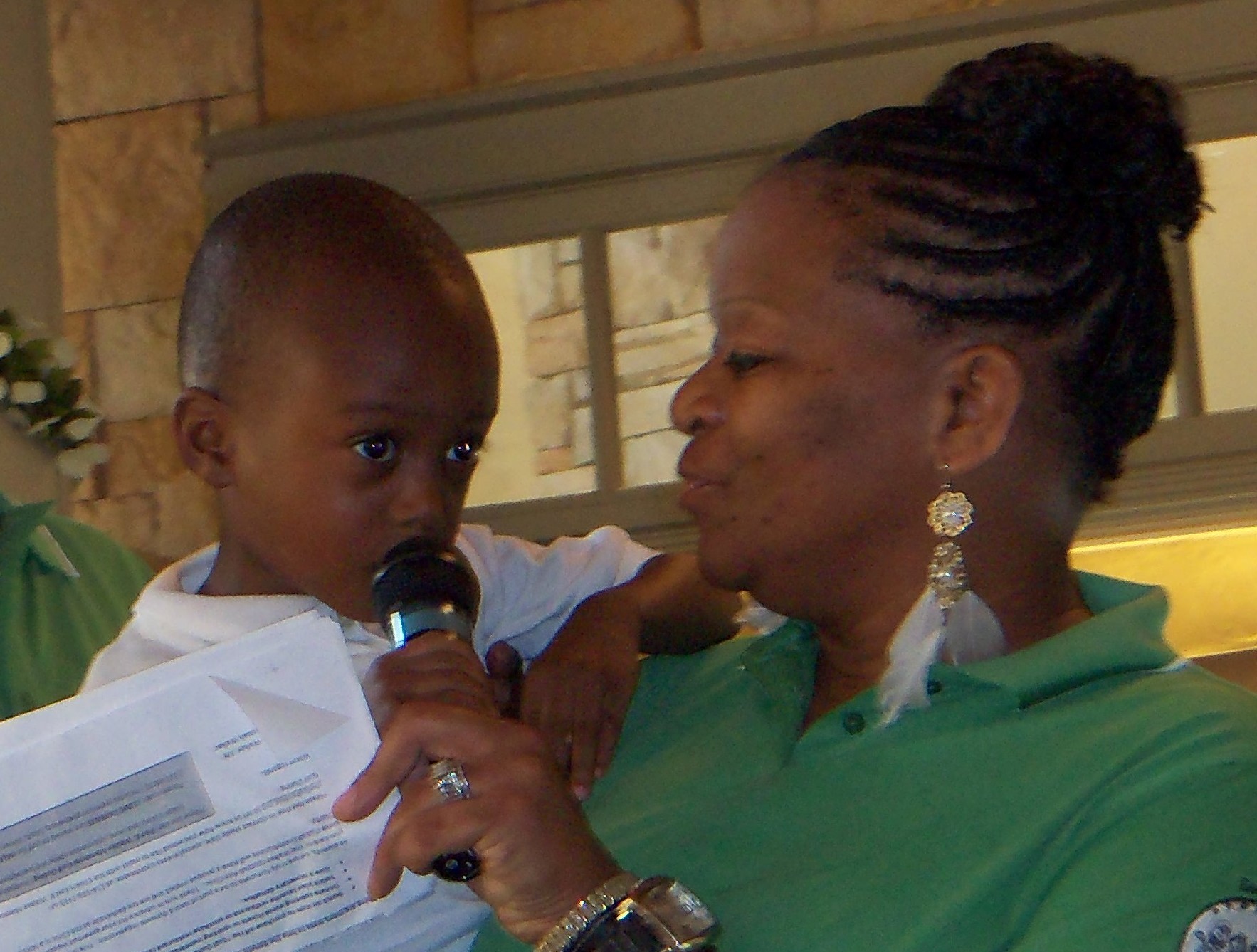 131 golfers and 43 volunteers gathered together on a sunny day in June to enjoy a day of golf, honor the memory of Ill. Bro. Earl E. Walker and raise over $86,000 to benefit the Walker Scottish Rite Clinic for Childhood Language Disorder at the inaugural Earl E. Walker Memorial Golf Outing. Earl's friend and colleague (and Clinic Board Member), G.T. Cozad III chaired this inaugural event.
The guests enjoyed fabulous bar-b-que, premium giveaways, "treats" on the course, excellent golf conditions and a lively evening program emceed by Clinic Vice Chairman, Bro. Howard Hurwitz.  The evening also featured one of the children served at the Clinic, Isaiah Walker.  Isaiah loved the microphone as his speech skills are emerging due to therapy received at the Walker Scottish Rite Clinic. Isaiah's parents, Tracy and Earl, shared Isaiah's story with the guests present and their appreciation to the Scottish Rite mission to serve children with communication challenges.
Earl's wife, Myrtle, was integral in the origination of the tournament and Earl's daughter, Nance Frost, was a key advocate in the success of this tournament. Nance reflected that, "the Walker Family is proud of the history of the Clinic and believes strongly that the mission will impact children for generations to come."  The day was extra special as Earl's oldest and youngest granddaughters were on hand to work the event.
The Walker Scottish Rite Clinic for Childhood Language Disorders is a non-profit 501(c)(3) charity providing long-term therapy to children ages 2 to 6 years old with speech and language disorders and serves  children in 6 locations including St. Louis, Elsberry, Union and Crystal City, Missouri. Clinic services include screenings, evaluations, individual and group therapy, audiological evaluations, and parent training. All professional services are provided for free. The Clinic was founded in 1988 thanks to the leadership of Ill. Bro. Earl E. Walker and the Valley of St. Louis Scottish Rite and has served over 15,000 to date.
For more information about the Walker Scottish Rite Clinic please contact Executive Director, Sheri Mistretta at 314.533.7415, sheri@srclinic.org or www.srclinic.org.