York Rite Medal of Honor Awarded to Rainbow Girl and Supreme Court Justice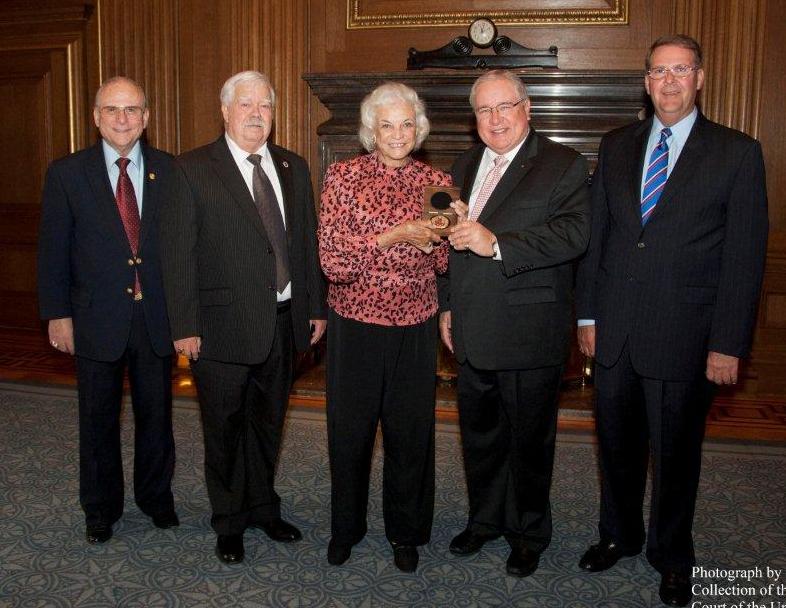 Every two years the York Rite Sovereign College of North America has the opportunity to present the York Rite Medal of Honor to someone who has made outstanding contributions in public service, arts, business and industry or scholarship.
On July 13, 2012 it was presented to U.S. Supreme Court Justice Sandra Day O'Connor (Ret.) at a reception she hosted for us in the Supreme Court building.  We recognized her as the first woman appointed to the U.S. Supreme Court.  She was a Rainbow Girl in El Paso, Texas.
Pictured are officers of the York Rite Sovereign College. Left to Right: Reese L. Harrison, Jr., 33º; Personal Representative in the Valley of San Antonio, Texas; David A. Walker, Midland, Ontario; Justice O'Connor; Joe R. Manning, Jr., 33º, Sovereign Grand Inspector General in Oklahoma; D. Allen Surratt, 32nd, North Carolina
Photo by Steve Petteway, Collection of the Supreme Court of the United States