Third Annual Texas SR Legacy Convention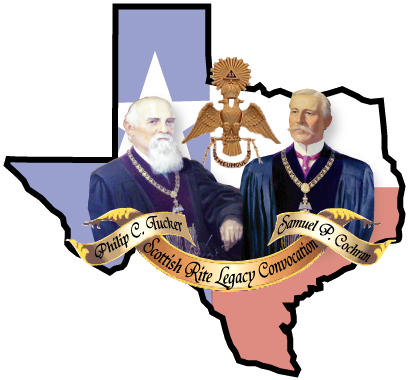 This year the Texas Scottish Rite Legacy Convocation has outdone themselves yet again! Registration is open for the 3rd Annual Texas Scottish Rite Legacy Convocation.
People say that in Texas everything is Bigger and Better!! The Texas Scottish Rite Legacy Convocation is designed with Education and Fellowship in mind, and brings in an all-star slate of speakers and events that promote these core values. Along with listening to our speakers, we dedicate a segment of the Convocation for you, the member, to directly ask our presenters questions in an open forum.
The featured Speakers are:
Grand Commander Ronald Seale A.A.S.R. S.J.
Arturo de Hoyos  Grand Cross
S. Brent Morris Grand Cross
Rex Hutchens Grand Cross
Reese L. Harrison, Jr. – Chairman of the Valley of San Antonio
Michael Wiggins – Grand Junior Warden of The Grand Lodge of Texas
Grant Teaff – Executive Director, American Football Coaches Association
We look forward to seeing you there!
For more information or to register for the Convocation go to http://texasscottishrite.org