Little Rock Valley Honors Citizen of the Year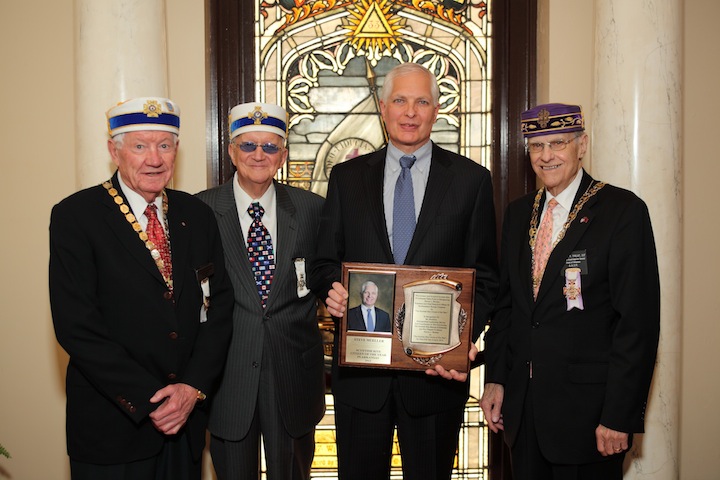 On April 27, 2012 at the spring reunion of the Valley of Little Rock Steven L. Mueller, President and CEO of Southwestern Energy, was presented with the 2012 Scottish Rite Citizen of the Year Award in Arkansas. Southwestern Energy has brought over 1300 jobs to the state of Arkansas and has poured billions dollars into the states economy in the past 5 years. Southwestern Energy has also had an active part in supporting various childhood learning programs throughout the Natural State during their time here. The Scottish Rite Masons of Arkansas are proud to give this award to Mr. Mueller and the entire Southwestern Energy family here in Arkansas.
Pictured left to right: Ill. Bro. Harold Gwatney, 33rd, G.C., Ill. Bro. John Paul Hammerschmidt, 33rd, G.C., Steven L. Mueller of Southwestern Energy, Ill. Bro. Dwane F. Treat, S.G.I.G. Orient of Arkansas.
Submitted by the Valley of Little Rock, Orient of Arkansas