Scottish Rite Theater in Austin Features Family Events
Did you know that Austin's Oldest Theater is the Scottish Rite? They offer year round events for children and families. Right now, Jack and the Beanstalk is playing, featuring puppets.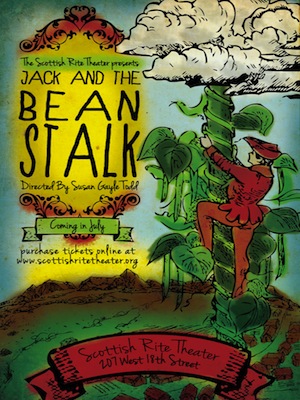 Check out their website at scottishritetheater.org 
The theater is looking for the following items. Can you help them?

SRT Petting Zoo: We want to build an instrument petting zoo in our lobby and we need your help! We are looking for generous individuals willing to donate any used instruments in order to create a space where kids can creatively interact with music and pet/play an array of instruments. If you are interested in donating a used instrument or two, please contact emily@scottishritetheater.org.
Projector:  We are looking to expand our programming and that includes video projection (film series, cartoons, video
installations, etc.). If you or anyone you know would be willing to generously donate a projector to the theater, please
contact emily@scottishritetheater.org.