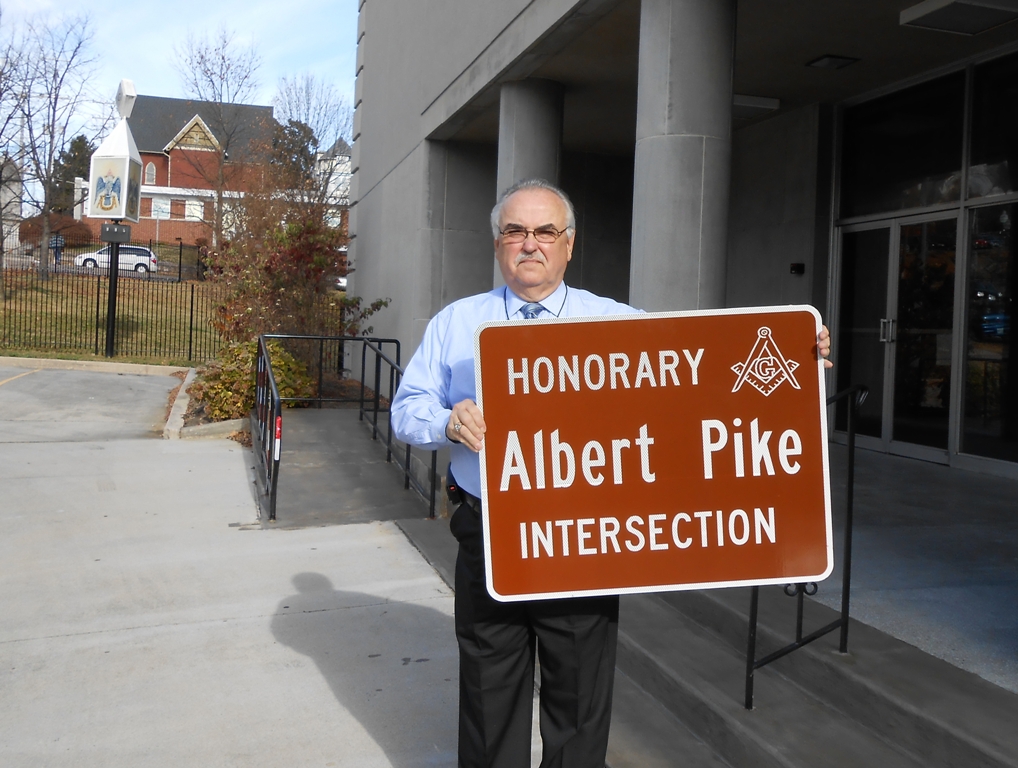 The City of Knoxville has designated the intersection of 16th Street and White Avenue  (site of Knoxville Scottish Rite Temple) as Albert Pike Intersection Honorary.
After a number of meetings with the City of Knoxville Planning Commission and City Council, Brother Luther J. Gafford, 33°, General Secretary of Knoxville Scottish Rite, request for the Street to be named in honor of Brother Albert Pike was granted. This is a picture of Luther J. Gafford, Jr., 33° with one of the signs placed on each corner of 16th  Street  and White Avenue.
When visiting the Temple take a look at the sign.