Scottish Rite Journal Essay Contest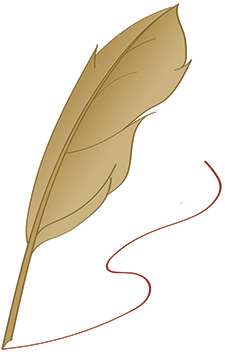 The Scottish Rite wants to give you the chance to show your knowledge of Masonry. We want to encourage and recognize the best in Masonic writing!
Before participating, please read the complete rules below.
Official Scottish Rite Journal Essay Contest Rules
Participants in the Scottish Rite Journal Essay Contest must be U.S. residents over the age of 18 who are members in good standing of the Scottish Rite of Freemasonry, Southern Jurisdiction, USA. This contest is not open to non-members, members of the general public, or residents of NY and RI. Employees of the Supreme Council and their families are not eligible to participate. This contest is void where prohibited.
There is no purchase or entry fee required to participate.
Up to three entries per member are allowed. The essay must be written about one of the following Masonic themes: history; philosophy; biography or symbolism.
Essays should be at least 1,300 words and not more than 1,500 words in length, should be in Microsoft Word format, and should include high-resolution images, if necessary (minimum 4″×5″, target size of 300 dpi).
To enter, members must submit their entry to journal@scottishrite.org. Entries will be accepted starting at 7:00 am Eastern Standard Time on January 1, 2016, and all entries must be submitted by 5:00 pm Eastern Standard Time on August 15, 2016.
By submitting an entry, the member consents to having his name, likeness, article, bio, image, and other personal information published in the Scottish Rite Journal, on the Supreme Council website and various social media as the Supreme Council may desire without any remuneration. By submitting an entry, the member agrees to sign the release and copyright assignment/license forms to be provided by the Supreme Council.
The winning essay shall be selected by the following judges: Brent Morris, Managing Editor of the Scottish Rite Journal; Sean Graystone, Scottish Rite Research Society board member; and Arturo de Hoyos, Supreme Council Grand Archivist and Grand Historian. Each has over 20 years of experience writing and studying Masonic scholarship and history, and each has reviewed and edited articles and books for publication.
The entries will be judged based on the following criteria: (a) grammar and spelling, 5 points; (b) Masonic content, 20 points; (c) clarity of writing, 20 points; (d) originality, 20 points; and (f) documentation (if necessary), 10 points. Each judge shall read each entry and assess points for each of the listed criteria. The judge shall add up the points awarded for each criteria to come up with his total score for that essay. The three judges' scores for each essay will be averaged to find the essay with the highest score. If there is a tie between two entries, both will be declared contest winners, each essay will be published in an issue of the Scottish Rite Journal, and each winner will receive a recognition plaque.
The winner will be selected by 5:00 pm Eastern Standard Time on September 15, 2016. Brent Morris will contact the winner by email. The winner's name will be announced in the November/December 2016 Scottish Rite Journal and the winning essay published in that issue. The winner shall receive a recognition plaque valued at $150 no later than November 15, 2016. The winner is responsible for any federal, state, and local taxes applicable to the plaque and must fill out an affidavit of eligibility and W9 to receive the plaque.
---
(Originally posted March 1, 2016)