You, Too, Can Support Your RiteCare Scottish Rite Childhood Language Center!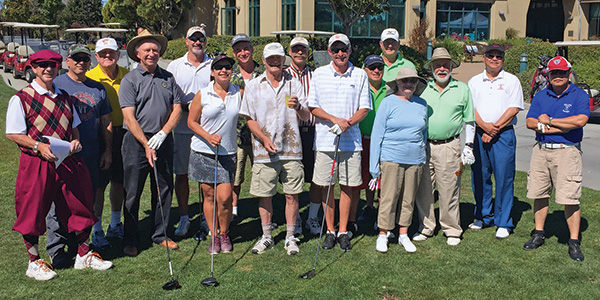 SAN FRANCISCO—When faced with the need for more money to support our RiteCare Scottish Rite Childhood Language (SRCL) Center, the board of directors settled on a golf tournament. It will be easy, they said. People will line up to donate, they said. Well, yes and no.
The first step for us was selecting the venue. Fortunately in the San Francisco Bay Area, there are many golf courses available. This might lead you to believe that there would be competition for our business, and then reality sets in. Most of the courses in the area already had plenty of business, so an organization wanting to hold a tournament was of little interest to them. Persistence did pay off though, as there were a couple of courses that were helpful and interested. Once the course decision was made, we selected a date—12 months in the future. Why so far out? We felt that this was a sufficient amount of time to find sponsors, get on peoples' calendars, and develop a great event.
We actually made money the first year! We had the standard fare of golf tournaments: closest to the pin, hole-in-one, win a car, and sink a putt for $5,000. No one won the car, but someone did win the $5,000! In case you are wondering, we didn't pay the $5,000; the insurance policy did. A word to the wise though: capture all such putts on video if you go this route. The final result of the first year was a net donation to the San Francisco-Burlingame RiteCare SRCL Center of approximately $6,000. Each year we tried new things, and each year the money grew. The most popular additions were a video recorded the day of the event and allowing golfers to purchase mulligans. The net donation for 2016 was about $16,000, and the planning to make 2017 an even better year is well underway. A photo of the 2016 participants is above.
Have questions about starting your own tournament? Or maybe you want to share some advice? Contact us!
—Submitted by W. E. Price, 33°, C. D. Smith, KCCH, and M. Stephens, 32°, KSA
---
This article originally appeared in the January-February 2017 Scottish Rite Journal.