Rebuilding the Temple Campaign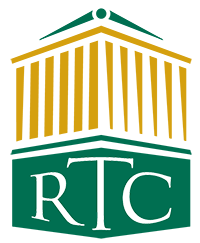 The Rebuilding the Temple Campaign (RTC) is a multi-million dollar fundraising effort that supports the necessary rehabilitation goals for the 
House of the Temple
 and the 21st-century renovation plans that have been put into place for the future of the headquarters building.Since opening to the public in 1915, millions of brethren and visitors have come to the Temple, located in the heart of Washington, D.C., to view the ceremonial rooms, treasured symbols, ancient books, and prized artifacts.
While still a site to behold, the House of the Temple has had few structural improvements since its completion and is now in need of repair and attention. In addition to the preservation of the building and all that it contains, we also would like to see it transformed into a national Masonic center for both members and the general public.
Our Essential Projects Include:
Structural Modernization
Accessibility & Life Safety
Museum Expansion
Conservation & Restoration
Maintenance Endowment
Once completed, the RTC will improve the House of the Temple's overall structure and appearance, make it safer and more accessible to the public, preserve its artifacts, create a more modern museum, and develop educational programs and web-based initiatives. It will be in this building where our future members develop their commitment to Freemasonry and our fraternity finds its face for the 21st century.
It is a time for action. Necessary and long overdue alterations must be made to the Temple in order to ensure the preservation of our Masonic history and the promotion of Freemasonry to future generations.
The RTC is a fundraising campaign of the House of the Temple Historic Preservation Foundation, Inc., which is a non-profit Virginia corporation recognized as a tax-exempt public charity under Section 501(c)(3) of the Internal Revenue Code of 1986, as amended. Its tax identification number is 52-1664576. Contributions to the House of the Temple Historic Preservation Foundation, Inc. and the RTC are tax-deductible to the extent allowed by the law.
If you would like to contribute to the RTC or find out more about the plans for the Temple, please contact the staff of the Development Office.