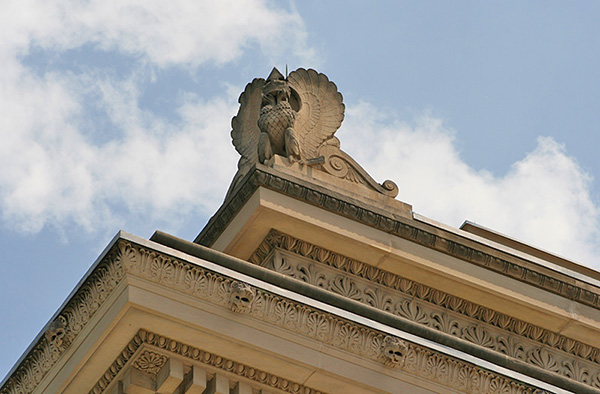 Teamwork. Professional Development. Personal Growth. Hands-on Experience. Leadership.
If these words mean something to you, then make an investment in your future, become an intern at the Supreme Council! Are you interested in practical work experience? The Internship Program at the Supreme Council, 33°, Scottish Rite of Freemasonry, is designed to provide students with an opportunity to experience a professional work environment while studying in the Washington, DC-metro area. As a result, students develop essential skills which apply classroom theory and technique to real world situations. The Supreme Council offers a unique opportunity for students to serve as interns at its headquarters in Washington, DC. Students from a wide variety of academic fields who are interested in non-profit, museum, philanthropic, fraternal, and historic organizations will receive a firsthand opportunity to work with leaders of the organization as well as national and international visitors who tour the House of the Temple, 14 blocks up 16th Street from the White House. At The Supreme Council, we are excited to offer two internship programs: 1)
Docent Internship:
Any undergraduate or graduate student from any academic field can apply for this internship.
This internship provides students the opportunity to improve their public speaking, experience the professional workplace, and engage with visitors around the world. Interns will give tours of the historic building 85%–90% of the time. The remaining 10%–15% involves working on special projects that come up from various departments, or occasional clerical work. Only six to nine slots available. 2)
Cataloging Internship:
Only undergraduates, graduates, or recent graduates of a museum studies, library science, or similar degree program can apply and are eligible for this internship.
This internship provides students or recent graduates the opportunity to take what they have learned in their studies and apply it in the workplace. Interns will work under the supervision of the Museum Curator and will only work on cataloging artifacts and archival material. Only five to eight slots available. Former interns have now taken full time positions at the U.S. House of Representatives, Fox News in New York City, the Peace Corps, the United States Military (Air Force and Marines), George Washington University's Special Collections, the World Bank and other professional positions in the Washington DC metro area in business, finance and international affairs. Other students have continued their education through study abroad in countries such as Russia, United Arab Emirates, Spain, and stateside at Vanderbilt University Law School, Yale Divinity and Tulane University Law School.
---
In the administration of its internship program, neither the Supreme Council nor its affiliated foundations discriminate on the basis of race, color, religion, sex, national origin, age, marital status, personal appearance, family responsibilities, physical or mental disability, political affiliation, status as a veteran, or any other basis protected by applicable Federal and District of Columbia laws.