2021 Scottish Rite Honourmen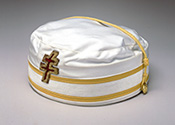 The following Brethren have been nominated to receive the 33°, Inspector General Honorary, for the 2021 Biennium.
Congratulations, Brethren!
---
Orient/Valley-Name
ALABAMA
Birmingham – Charter Lee Nicholson
Birmingham – Timothy Charles Vaughan
Birmingham – Wayne Scott Wadsworth
Dothan – Joseph Allen H. Brackin
Huntsville – Gary Eugene Lunsford
Mobile – Arley Russell Hamilton
Mobile – John Sharp Warren, Jr.
Montgomery – James Lewis Cole
Montgomery – Zachary Allen Holmes
Shoals Valley – Douglas Lee Harper
ALASKA
Anchorage – John Kenneth Bishop
Anchorage – Dennis Norman Oakland
Juneau – Allen Andrew Bell, Jr.
Juneau – Larry Bruce Fanning
ARIZONA
Phoenix – John Ashley Nichols
Phoenix – Clair William Clark II
Phoenix – Harold G. Knowlton II
Phoenix – William Eugene Phelps
Tucson – Anibal P. Camacho
Tucson – Sidney John Leluan III
Tucson – Robert Edward Meisenheimer
Tucson – Brian Anderson Pilz
ARKANSAS
Fayetteville – William Curtis Hartsfield
Fayetteville – Joe Philip Rouse
Jonesboro – Jerry Dale Miley
Little Rock – Ronald David Eans
Little Rock – Max David Easter
Little Rock – Robert Alan Kemp
Little Rock – James Henry Mc Daniel III
Little Rock – Andy S. Miller
CALIFORNIA
Bakersfield – Clinton Stanley Bear
Burlingame – Gary Lee Stephens
Long Beach – Fred Eugene Cook
Los Angeles – Brian Philip Bezner
Oakland – Jonathan Hampton Prestage
Orange County – Ralph Conrad Shelton II
Palm Springs – Arman Albert Ordian
Pasadena – Gregory James Gabriel
Sacramento – Russell Gary Godt
San Bernardino – Lee Patrick Whelan
San Diego – Nathaniel Michael Torres
San Francisco – Melvin Stanley Clark
San Jose – Gregg Allen Hall
Santa Barbara – Andrew Burton Pippin
Santa Rosa – Robert Irving Schultz
Stockton – James Arthur Linnerman
Ventura – John Frederick Lowe
COLORADO
Colorado Springs-Pueblo – Gerald Patrick Underwood
Colorado Springs-Pueblo – Vincent Thomas Johnson
Denver – Keith Mitchell Anderson
Denver – Daniel Kenneth Conway
Denver – Bartley Arthur Corfee
Denver – Ralph Eugene Hardy
Denver – Joseph Magoffin
Denver – Michael Duane Moore
Grand Junction – William E. Marshall
DISTRICT OF COLUMBIA
Washington – Peter William Brusoe
Washington – Alan Lawrence Gordon
Washington – Anthony Musgrave Lanier
Washington – Paul Dean Litteral, Jr.
Washington – Richard Louis Mendez
Washington – Sylvanus Julius Newstead
Washington – Patrick Ndubuisi C. Nnaji
Washington – Philip Jonathan Palmer, Jr.
Washington – George Enrique Perez
Washington – Edgar Allen Tillman
FLORIDA
Fort Myers – Fred L. Wright
Jacksonville – Nelson William Bruce
Jacksonville – Hubert Maston, Jr.
Key West – Gilbert Alan Font, Jr.
Lake Worth – Garry Milton Paxinos
Miami – Paul Stephen Maturse
Miami – Sergio Julio Perez
Ocala – Edward Joseph Mayfield, Jr.
Ocala – William Angus Mc Kay
Orlando – Claud Bertram Nelson, Jr.
Orlando – Dominick Frank Tesoriere
Panama City – Keith Alton Hartless
Pensacola – James Arthur Salisbury, Jr.
Tallahassee – Douglas George Knowles
Tampa – Scott McAlister
Tampa – Charles Cullen Osborne
Tampa – Jeffrey Michael Pick
Tampa – Gary Charles Schweinshaupt
GEORGIA
Atlanta – Raymond Charles Gray
Atlanta – James William Bard
Atlanta – Tommy Darrell Bruce
Augusta – Brian Craig Coffey
Augusta – Jack Phillip Goldenberg
Columbus – John Harold Ohrt
Middle Georgia – Walter William Ashby
Middle Georgia – Daniel Edward Kitchens
Savannah – David William Armstrong, Sr.
Savannah – James Edward Stevens
Southwest Georgia – Eugene Redmon Jernigan, Jr.
Southwest Georgia – Tony Douglas Morris
HAWAII AND GUAM
Honolulu – Gary Lee Liggitt
Honolulu – Kevin Ray Perdue
Kahului – B.H. Gerald Eiting VIII
Kahului – Stewart Hayden Enger
IDAHO
Boise – Steven Samuel Bate
Boise – Clarence Jones
Boise – Harlow William Kibbey
Boise – George Arthur Shoemaker
Coeur d'Alene – Stephen Eugene Ferguson
Lewiston – Larry William Sutton
IOWA
Cedar Rapids – David Peter Kroeger
Cedar Rapids – Jeffrey C. Struck
Des Moines – Melvin Leon Bancroft
Des Moines – Paul Eugene Carey
Des Moines – Erwin Jay Coon, Sr.
Des Moines – Michael Curtis Fulton
Sioux City – Sheldon Jeffrey Menin
Sioux City – Jeremy Glenn Robinson
JAPAN AND KOREA
Kitanakagusuku – Reginald Danyale Cleckley
Kitanakagusuku – Marseilles Desire Ebron, Jr.
Seoul – Derek Adrian Clarke-Mastin
Tokyo – Gordon Charles Campbell
KANSAS
Fort Leavenworth – Victor John Henke, Jr.
Kaw – Paul Arthur Honaker
Northeast Kansas – William Paul Leonard
Wichita – Thomas John Archer
Wichita – Richard Harvey Price, Jr.
KENTUCKY
Covington – Ronald Lee Allari
Covington – Robert Howard Smith
Covington – James William Ward
Lexington – Huston Lee Delaney
Lexington – Donald Lee Powell
Louisville – Charles Ray Bowman
Louisville – Ray Lewis Dillingham
Louisville – Gordon Andrew Peterson
Madisonville – Robert Michael Bradley
Madisonville – Mack Allen Scott
LOUISIANA
Baton Rouge – William Joseph Naquin, Jr.
Baton Rouge – Charlie Castle Sibley
Lake Charles – Elton Joseph Blanchard
Lake Charles – Daryl Gene Johnson
Monroe – Teddy Ray Price
New Orleans – Kenneth Kendrick Bell, Jr.
New Orleans – Freddie James Touchet
Shreveport – William James Hill III
Shreveport – John Calvin Sharlow
MARYLAND
Baltimore – Timothy Cantwell Keenan
Baltimore – Robert Walter Reynolds
Baltimore – David Bradley See
Baltimore – Richard Scott Smith
Baltimore – Jason Quinn Standish
Baltimore – William Alex Zarychta
Cumberland – Robin Lynn Summerfield
MINNESOTA
Duluth – Bruce Allan Carson
Duluth – Alan Mackenzie
Minneapolis – Terry Lloyd Henthorn
Minneapolis – Kay Earl Moss
Minneapolis – James Matthew White
Rochester – Paul Charles Himmler
St. Paul – Dayton Lawrence Berg
St. Paul – Scott William Rich
MISSISSIPPI
Corinth – Bradley Sterling Gates
Corinth – Matt B. Mahan
Corinth – Rickey Lawade Miller
Gulfport – James Avery Case
Gulfport – Richard Henry Charlton
Gulfport – Stephen Emanuel Yon
Hattiesburg – R. Lane Dossett
Jackson – William Edd Sellers, Jr.
Meridian – Micky Paul Mc Mahan
MISSOURI
Columbia – Barry V. Cundiff
Joplin – James Keith Gilbert
Joplin – Christopher Michael Nickle
Joplin – Kenneth Joseph O'Dell
Kansas City – Michael J. Johns
Kansas City – Aaron Michael Shoemaker
Kansas City – Michael Eugene Wheeler
St. Joseph – Divern Henry Mease, Jr.
St. Joseph – John Michael Vernon
St. Louis – Scott Wade Denney
St. Louis – Steven Todd Hayes
St. Louis – Jack Edward Jenkins
St. Louis – Michael Scott Smith
MONTANA
Billings – Thomas Virgil Hornung
Billings – Sean Patrick McDuffee
Billings – Jason Mark Smith
Butte – Terry Edwin Davis
Great Falls – Jesse Callender
Helena – Raymond Bert Hartz
Helena – John Hill Morgan
Livingston – Patrick Laurence Danahy
Livingston – Charles Noel Gordon
Western Montana – Richard Alvin Corrigan
Western Montana – Gary Lee Sparr
Orient/Valley-Name
NEBRASKA
Alliance – Brenton Eugene Van Patten
Hastings – Jeffrey Alan Herber
Lincoln – Gary Matthew VerMaas
Omaha – Walter Lee Keast
Omaha – Charles Vernon Sederstrom III
Omaha – Gary Shane Unger
NEVADA
Las Vegas – Charles Joseph Barone
Las Vegas – David William Bolshazy
Reno – Eric Edward Benson
Reno – John Michael Buffington
NEW MEXICO
Las Cruces – James Roy Davis
Las Cruces – William Herman Herron
Santa Fe – Jonathan Richard Andrews
Santa Fe – Jeffrey Abraham Assad
Santa Fe – Jay Michael Draper
Santa Fe – Kevin Leo Fitzwater
Santa Fe – Thomas Harper Goodgame, Jr.
Santa Fe – Adam Lewis Hathaway
Santa Fe – James Frank Irick
Santa Fe – Jeffrey Dean Johnson
NORTH CAROLINA
Asheville – Jack Rodger Barnett
Asheville – Anthony Joseph Rathbone
Asheville – Benjamin Augustus Sims
Charlotte – Michael Duane Harding
Charlotte – Nigel James Hawkins
Charlotte – James Wesley Howell
Charlotte – Gary Lee Isenhour
Charlotte – Harold Edward Uttley
Greensboro – Brian Reuben Langhoff
Greensboro – Mark Timothy Parker
Greensboro – James Bryant Sykes, Sr.
Greensboro – Mark Madison Vickers
New Bern – Aaron Wayne Morris
New Bern – Frederick Earl Oglesby
New Bern – Harry Edward Sanders
New Bern – William Noel Thacker
Raleigh – William Curtis Chriscoe
Raleigh – Craig Jones Horton
Wilmington – James Frederic Brandt
Wilmington – Terry Lee Kuhn
Wilmington – Oran Jones Taylor
Winston-Salem – William Henry Carter
Winston-Salem – Richard Jackson Smith, Sr.
NORTH DAKOTA
Bismarck – James Clarence Krohn
Fargo – Ward Conelius Gillett
Fargo – William Robert Wedberg, Jr.
Grand Forks – Michael Roy Bakken
Grand Forks – Lynn Dean Misialek
Langdon – Rodney James Uecker
Minot – Kenneth Lynn Gillespie
OKLAHOMA
Guthrie – John Davis Church
Guthrie – Christopher Sean Ingle
Guthrie – Timothy Peter Israel
Guthrie – Michael Alan Rose
Guthrie – David Albert Tennison
Guthrie – Richard Craig Weidemann
Guthrie – Mitchel Ray Witt
McAlester – Michael Allen Ebert
McAlester – Stephen Joseph Peters
McAlester – Gary Douglas Scarber
McAlester – Stanley Gene Wallace
McAlester – Curtis Edward Working
Tulsa – Stuart Sanford Lough
Tulsa – Michael Darwin Maxey
Tulsa – Raylenn Levon Meldrum
Tulsa – John Deen Richardson
Tulsa – Robert Richard Rolseth
Tulsa – Larry Douglas White
OREGON
Baker – Lynn Allan Halliday
Eugene – Michael David Robinson
Medford – Roland Lee Kari
Medford – Bruce A. Kundert
Roseburg – Randy Jay Haugen
PUERTO RICO
San Juan – Ismael Bordoy-Acevedo
San Juan – Gilberto Figueroa-Merced
San Juan – Camilo Santiago-Nazario
SOUTH CAROLINA
Aiken – Larry Robert Jackson
Aiken – Howell Nathaniel Watson, Jr.
Charleston – Stephen Brian Hiott
Charleston – Steven Clyde Shook
Charleston – Peter Russell Thornton
Columbia – Steven Richard Gassen
Columbia – John Randolph Martin
Columbia – Ronnie Dale Thompson
Greenville – Terry Shane Culbertson
Greenville – Robert J. F. Elsner
Greenville – George Walker Moore
Rock Hill – Barry Lynn Bruce
Rock Hill – Gary Burton Jolley
Rock Hill – Martin Edward Monahan
Spartanburg – Ray Kenneth Moore, Jr.
Spartanburg – Mark Alan O'Shields
SOUTH DAKOTA
Aberdeen – George Frank Cross
Aberdeen – Kevin Wayland Harr
Deadwood – George Emmett Bauder
Deadwood – William Dennis Patterson
Sioux Falls – Jeff John Landborg
Yankton – Charles Henry Gilson
Yankton – Nelson Canfield Stone
TAIWAN AND CHINA
Taipei – Hong-Teh Sung
TENNESSEE
Chattanooga – Charles Preston Haney
Chattanooga – John Calvin Spencer
Chattanooga – Gary James Youngberg
Knoxville – Gary Wayne Coates
Knoxville – William Franklin Culbertson
Knoxville – Clarence Edward Davis, Jr.
Knoxville – Joseph C. Tucker
Memphis – William Buford Fuller, Jr.
Memphis – Buddy Clark Leach II
Memphis – Michael Philip Schaefer
Nashville – Jeff Gregory Duncan
Nashville – Robert Eugene Hart
Nashville – James Keith Newberry
Nashville – Rami Mark Shapiro
TEXAS
Austin – James Andrew Baker
Dallas – Floyd Glen Day
Dallas – James E. Fulcher
Dallas – Jimmy L. Heisz
Dallas – Donald Ray Keasler
Dallas – Daniel B. Pearson III
Dallas – Johnny Lee Roberson
El Paso – Jerry Don Wade
Fort Worth – Gary Lee Alexander
Fort Worth – George Delbert Coon
Fort Worth – Michael Anthony Haverland
Galveston – Roy A. De Gesero
Galveston – William Paul Knight
Houston – Edward Carlisle Herron
Houston – Gary Neil Martin
Houston – Joseph Anthony Taylor
Houston – Paul Edward Wunsche
Lubbock – Wayne Dee Groce II
San Antonio – Jaime Garza
San Antonio – Ralph Alfred McLeod
Waco – Clyde Edwin Collins
Waco – Charles Vernon Day, Sr.
Waco – Vernon Henry Tedrow
UTAH
Salt Lake City – Craig Stephen Greenberg
Salt Lake City – Jeffery Elmer Hamilton
Salt Lake City – Daniel James Lawes
VIRGINIA
Alexandria – Donald Leo McAndrews
Alexandria – Philip Niemann Rhodes
Alexandria – Peter Edward Terrill
Danville – Elmer Ray Anderson, Jr.
Lynchburg – James Revere Bowyer, Jr.
Newport News – Bruce Layton Edwards
Newport News – John Richard Rawls
Norfolk – James Horatio Pate
Norfolk – William Thomas Peterson
Portsmouth – Franklin Dean Edmondson
Portsmouth – Joseph Ray Murray
Richmond – Barrye Lane Absher
Richmond – Ronald Everette Butler, Sr.
Roanoke – Robbie Lee Robinson
Roanoke – Gary Wallace Taylor
WASHINGTON
Bremerton – Scot Patrick Sageser
Everett – Donald Gene Munks
Olympia – Jonathan Kime
Seattle – Ian Charles Hyde
Spokane – Gregory Lowell Jackson
Tacoma – Charles Richard Brockway
Tacoma – Karl Sommer Reith
Vancouver – Malcolm Charles Parker
WEST VIRGINIA
Charleston – Ted Walter Hatfield
Charleston – Russell Lee Henry
Charleston – Paul Ray Isaacs, Sr.
Clarksburg – Wade Michael Jones, Jr.
Huntington – Paul Elliott Davis
Martinsburg – Jeffrey Milton Ryman
Parkersburg – Roger Dale Linger
Parkersburg – John Howard Taylor
Wheeling – Johnny Carl Bitzer, Jr.
Wheeling – Robert Charles Govey
WYOMING
Cheyenne – Timothy Dale Forbis
Cheyenne – Richard Newburn Lewis
Cheyenne – Joseph Schloss
Cheyenne – Alvin Lee Young
Lander – Gerald Kevin Georgis
Lander – Scott Allen Kitchner
Sheridan – Dean Alan Ellingson
Sheridan – James Thomas Rader
Sheridan – Dennis Lee Vik
Questions about this list?
Please email council@scottishrite.org.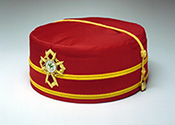 The following Brethren have been nominated to receive the 32°, Knight Commander of the Court of Honour, for the 2021 Biennium.
Congratulations, Brethren!
---
Orient/Valley-Name
ALABAMA
Birmingham – Billy Wayne Sparks
Birmingham – John Morgan Eaton, Jr.
Birmingham – Gary Webster Donaldson
Birmingham – Thomas Edward Fields
Dothan – John Wallace Shipes
Dothan – Anthony Rodger Kott
Dothan – Bobby Mack Thomley
Dothan – Charles Donald Turner, Jr.
Huntsville – John Charles Meyers
Huntsville – Roger Dale Mullins
Mobile – Benjamin Emanual Keyser III
Mobile – Richard Keller Duggan
Mobile – John Marvin Lamb II
Mobile – Brian Patrick McDonald
Montgomery – Jonathan Lavine Floyd
Montgomery – Brian Keith Autrey
Shoals Valley – Robert Richardson Tyree, Jr.
ALASKA
Anchorage – Michael Charles Brechan
Anchorage – Scott Baker Carnahan
Anchorage – John Dozier Lundy
Anchorage – Dan C. O'Connell
Anchorage – Richard Ryan Olsen
Anchorage – Thomas Lee Schram
Juneau – John Lamar O'Daniel
Juneau – Ronald James Robinson
Juneau – Eric Robert Swanson
Juneau – Merchant William Thompson
ARIZONA
Phoenix – Robert Russell Beffel
Phoenix – Daniel Ryan Hake
Phoenix – John Frederick Herman
Phoenix – Cosmo Magliozzi
Phoenix – William Henry Park
Phoenix – James C. Reece
Phoenix – Efrain Sanchez
Phoenix – Amante Aquino Tabamo
Tucson – Lou Campas
Tucson – Anthony Michael Jacovino, Jr.
Tucson – Christopher Hunger Kraft
Tucson – John D. Lervold
Tucson – Donald E. Lowery
Tucson – Willis Edward Taylor, Sr.
Tucson – Darren Christopher Turner
Tucson – Kasey Lee Vall
ARKANSAS
Fayetteville – Jason Lynn Freeman
Fayetteville – Ronald Barry Glenn
Fayetteville – Harry Wallace Greene
Fayetteville – Joe R. Harris
Fayetteville – Trevor Edward James Robinson
Jonesboro – Colin Peter Miller
Jonesboro – Ross Alan Rainwater
Jonesboro – Michael Shannon Swindle
Little Rock – James Joseph Barber
Little Rock – Billy Britt, Jr.
Little Rock – Michael Wayne Bunn
Little Rock – James Francis Dorsey
Little Rock – Jack Edward French
Little Rock – Thurman Christopher George
Little Rock – Chad Allen Hogue
Little Rock – James Aaron Rochelle
Little Rock – James D Sanders
Little Rock – Don Thomas Schutt
Little Rock – Anthony DeWayne Sitz
CALIFORNIA
Bakersfield – Ronald Joseph Preston
Bakersfield – Jeffrey Lee Swartz
Burlingame – Vincent Dominguez Chan
Burlingame – Hjalmar Jorm Nilsen
Fresno – Mark Wayne Allen
Fresno – Ernesto Ruiz Perez
Fresno – Clint Jason Shelton
Long Beach – Dale Edward Quelle
Long Beach – Matthew Scott Vander Horck
Los Angeles – John Michael Royal
Northern California – Lee Ernest Astorino
Northern California – Kirby Lee Bay
Northern California – George Henry Durfee
Oakland – John Lynn McPartland
Oakland – Jeffery Michael Wilkins
Orange County – James Arthur Cervantes
Orange County – Jamieson Nace Hopkins
Palm Springs – Daniel H Oates
Palm Springs – Roy Richard Pool
Pasadena – Paul Boghes Bazerkanian
Pasadena – John Richard Vautin
Sacramento – Michael David Murphy
Sacramento – Thomas Lester Pryor
San Bernardino – Ronald J. Drake
San Bernardino – Hank K Kraychir
San Diego – David Fairchild Bean
San Diego – Robert Leon Dockery
San Fernando Valley – Charles Samuel Cunningham
San Fernando Valley – Daniel Castillo Plascencia
San Fernando Valley – Thomas Kevin Sheehan
San Francisco – John Andrew Bermudez
San Francisco – Steven Mark Cheechov
San Jose – Mark Conway Burger
San Jose – Arthur Alexander Pasquinelli
Santa Barbara – Jeffrey Paul Matson
Santa Barbara – Robert Michael Sachs
Santa Rosa – Richard Anthony Fonseca
Santa Rosa – Paul Savas Stathatos
Stockton – Roger Allen Moore
Stockton – Toshiaki Donald Saruwatari
Ventura – Salvador Joseph Lopez, Jr.
Ventura – Ryan Andrew Phillips
COLORADO
Colorado Springs-Pueblo – Jason Michael Bunch
Colorado Springs-Pueblo – Craig Joseph Fabec
Colorado Springs-Pueblo – Billy Gressett
Colorado Springs-Pueblo – William Robert McKee
Denver – William Bruce Achbach
Denver – Pablo Colomban
Denver – Heath Bradford Firestone
Denver – Thomas Lee Gaffney
Denver – Loren Wendel Kohler
Denver – Dean Andrew McConnell
Denver – James Lee Miller
Denver – Joseph Lawrence Mitchell
Denver – Thomas Richard Repp
Denver – Charles Curtis Robinson III
Denver – Michael Wayne Rudloff
Grand Junction – Joseph Edgar Wells
DISTRICT OF COLUMBIA
Washington – Carpenter Yutiamco Arpa IV
Washington – Beresford Auber
Washington – Luis Antonio Baez Delgado
Washington – Carl Gordon Butler
Washington – Chetin Durak
Washington – Assaad Nabil El Feghali
Washington – Reef Samir George Farah
Washington – Elias Maurice Feghali
Washington – Andrew Urkidi Hammer
Washington – Elias Gergi Hindy
Washington – Jose-Luis Izursa
Washington – Aubrey Shorunkeh Johnson
Washington – Jerry Philip Keilsohn
Washington – Kevin Scott Matthews
Washington – Jorge Carlo Molina
Washington – Patrick Costa Naimeh
Washington – Hector Ramirez
Washington – Roy Don Reynolds, Jr.
Washington – B. Chris Ruli
Washington – Timothy Allen Schilling
Washington – David Fabro Soliven
Washington – Juan Jose Tassano
Washington – Steven James Tipton
Washington – Irving Anthony Ward
Washington – Mark Steven Weeks
FLORIDA
Fort Myers – Acey Lee Edgemon, Sr.
Fort Myers – Kevin Lee Gourley
Fort Myers – James Walter Hogg
Jacksonville – Eric G. Cole
Jacksonville – Jeffrey Scott Foster
Jacksonville – Christopher Columbus Lanham, Jr.
Jacksonville – Rusty Martin Ludlam
Jacksonville – Donald George Maier
Jacksonville – Thomas A Olsen
Key West – Brian James Correia
Key West – Francisco X Moc
Key West – John Bruce Scharch, Jr.
Lake Worth – Frank Edward Kiefer
Lake Worth – Anthony John Petrides
Lake Worth – Ray Rios
Lake Worth – Scott Alan Schwartzberg
Miami – Joseph Frank Basler
Miami – Albert Henri Claycomb
Miami – William Daniel Derr
Miami – Jorge Luis Filgueira
Miami – Roman Alexandre Maciag, Jr.
Ocala – David Arthur Dix
Ocala – Phillip Elwyn Labert
Ocala – Charles Alexander Rowland
Orlando – Dennis Brent Ardinger
Orlando – Jeffery Dean Battaglia
Orlando – Johnny Marcus Brock
Orlando – Dennis Alvin Ickes
Orlando – Justin Sullivan Mc Donald
Orlando – John Alan Miles
Orlando – Edward Michael Slauson
Orlando – Patrick Marshall Uppole
Panama City – Willis Dale Galbraith
Panama City – Blaine Leland Lashbrook
Panama City – Steven Robert Matthews
Pensacola – Timothey Kennedy
Pensacola – Donald H. Rife
Pensacola – David Allan York
Tallahassee – Jason Edward Johnson
Tallahassee – Keiffer Warren Lindsey, Jr.
Tallahassee – George Schumacher
Tampa – John Andrew Baldwin
Tampa – James W. Benjamin
Tampa – Glen Bennett Bishop
Tampa – Michael Scott Griffin
Tampa – Jack Wesley Hampton, Jr.
Tampa – William Clarence Klinke
Tampa – Robert James Lambert
Tampa – Anthony Lee Pickren
Tampa – Tommy Franklin Tyner
Tampa – Frederick Robert Wendling, Jr.
GEORGIA
Atlanta – Jack Jennings Bell
Atlanta – Wiley Quillian Forrester III
Atlanta – Victor Allen McKelvey
Atlanta – Jeffery Lee Smith
Atlanta – Gregory Van Sudmeier
Augusta – Jarrod Kayne Coffey
Augusta – John Peter Knox, Jr.
Augusta – David Curtis Pierson
Augusta – Jerry Wayne Wood II
Columbus – Edward Surles Lynch
Columbus – Ron Phillip Provencher
Columbus – Charles James Ross
Columbus – Harry Elwood Ross
Middle Georgia – George Allen Hart, Jr.
Middle Georgia – Jimmy Lee Johnson
Middle Georgia – Paul Andrew Pilcher
Middle Georgia – Eugene Kenneth Waring
Savannah – David William Armstrong II
Savannah – James David Arnold
Savannah – Thomas Joseph Chapman
Savannah – Ralph Lewis Grayson
Savannah – Wallace David Mays
Savannah – William Randolph Waters, Jr.
Southwest Georgia – Sergio Guzman
Southwest Georgia – Wesley Dennis Pantone
Southwest Georgia – Wesley Dennis Pantone II
Southwest Georgia – Johnny Mack Willis
HAWAII AND GUAM
Hilo – Troy David Gibson, Sr.
Hilo – Michael David Janovsky
Honolulu – Marlon Antolin Calventas
Honolulu – Feliciano Hernandez Dela Cruz, Jr.
Honolulu – Gloriani Arcega Lontoc
Honolulu – Michael Ross Yadao
Kahului – Walter Louis Hager
Kahului – Timothy Andrew Jaworski
IDAHO
Boise – Earl Eugene Ammerman II
Boise – Ernest John Boyer
Boise – Marc Edward Essary
Boise – Jesse Lloyd Laduke
Boise – Leonard Michael LaTour, Jr.
Boise – Todd Daniel Millican
Boise – John Matthew Ransdell
Boise – Richard Byron Swift
Coeur d'Alene – Charles Kenneth Ford
Lewiston – David Randolph Doeringsfeld
Lewiston – Kevin David Keatts
Pocatello – Gary Alexander Sullivan Labruyere
Pocatello – Allen Dale Simmons
IOWA
Cedar Rapids – Stephen Barjonah
Cedar Rapids – Mark A. Cline
Cedar Rapids – Clifford Gray Haynes
Cedar Rapids – Aaron Robert Kinser
Clinton – Ronald Lee Mussmann
Des Moines – Erik Leo Brincks
Des Moines – Richard Randolph Cobb
Des Moines – Jason Wesley Fenton
Des Moines – Darrell Gene Fremont
Des Moines – Nathaniel Gerard Kemmer
Des Moines – Kent Lee Naughton
Des Moines – William Edward Paterson
Des Moines – Chad James Rohlfsen
Des Moines – Mark Harrison Snell
Sioux City – Lindell Dale Clem
Sioux City – Roger Alan Merrill
Sioux City – Jeremy Wayne Owens
Sioux City – Dale Harlo Seieroe
JAPAN AND KOREA
Seoul – Robert Edward Davis
Seoul – Johan Eduard Francis
Seoul – Danny R. Garrett
Tokyo – Jeremy Charles Entwisle
Tokyo – Yoshihiro Kurino
Tokyo – Akio Miyashita
Tokyo – Takahiro Watanabe
Tokyo – Yutaka Yagi
Tokyo – Scott Eric Zickafoos
KANSAS
Fort Leavenworth – John Douglas Millay
Kaw Valley – Jack Aaron Sanders
Kaw Valley – Dylan Duane Warrington
Kaw Valley – William Donald McDaniel
Northeast Kansas – Robert Gordon Jones
Northeast Kansas – Brian Joseph Kremer
Salina – Don Ray Deatherage
Salina – Vincent Tracey
Salina – Thomas McDill Krauss
Wichita – Daniel Gene Anderson
Wichita – Melvin L Bird
Wichita – Jay Joseph Danler
KENTUCKY
Covington – Timothy Franklin Holbrook
Covington – Ernest C. Jackson
Covington – Billy Ray Kamer
Covington – Gary Lynn Long
Covington – Jeffery Dean Rath
Lexington – Jose Silvestre Alvarez Crespo
Lexington – Gary Wesley Finnell
Lexington – Michael Joseph Ford
Lexington – Jeremy Ryan Kifer
Lexington – Bradford Eugene Mann
Louisville – Thomas Wayne Harper
Louisville – Richard Forrest Harrison
Louisville – Robert Allen Henry II
Louisville – James Neel Johnson
Madisonville – James Joseph DeCesare
Madisonville – Jon Grantham
Madisonville – Scott Thomas Green
Madisonville – Steven Lloyd Henderson
Madisonville – Robert Leland Stanford
LOUISIANA
Baton Rouge – John Louis Amador
Baton Rouge – Justin Andrew Owen
Baton Rouge – Mark Jeffrey Paxton
Baton Rouge – Timothy Pearl Sibley
Lake Charles – Clyde Clifton Fletcher
Lake Charles – Joe Dan Gibbs
Lake Charles – James Edward Josker
Lake Charles – David Wayne Scritchfield
Monroe – Herbert Roy Black
Monroe – John William Loynes
Monroe – Gary Scott Oglesbee, Jr.
Monroe – Elijah Orum Young, Jr.
New Orleans – John Ronald Atchley
New Orleans – Marc Hale Conrad
New Orleans – Frank Nadau Dutreil, Jr.
New Orleans – Eric Andre' Orgeron
New Orleans – Harold Alvin Ostendorf, Jr.
Shreveport – Billy Eugene Barnes
Shreveport – William Glen Girard
Shreveport – James David Maxey, Sr.
Shreveport – Bryan Paul Moore
MARYLAND
Baltimore – Ross James Allen
Baltimore – Earle David Benson
Baltimore – Richard Parker Brown
Baltimore – Robert Christopher Candler
Baltimore – Gordon Alan Davids
Baltimore – Randy Scott Dietrich
Baltimore – Michael Lynn Emery
Baltimore – Timothy Bryan Reginald Fenhagen
Baltimore – Thomas William Foster
Baltimore – William Raymond Holdren III
Baltimore – Albion Kenneth Hutcherson
Baltimore – Dean Bennett Massey
Baltimore – Henry Wilde Pilch, Jr.
Baltimore – James Paul Quillen, Sr.
Baltimore – Adam Stephen Rivera
Baltimore – David Michael Smith
Baltimore – Allen Lee Washington
Baltimore – Keith David Williams
Baltimore – Michael James Zwiebel
Cumberland – Brent Alan Lewis
Cumberland – Gary A. Shriver
Cumberland – James Brett Summerfield
MINNESOTA
Duluth – George Paul Downs
Duluth – Martin M. Meldahl
Duluth – Thomas John Vosburgh
Minneapolis – Herbert N. Berzelius, Jr.
Minneapolis – Reed Arthur Bornholdt
Minneapolis – David Calvin Graham
Minneapolis – Craig Richard Kamman
Minneapolis – Donald Moy
Minneapolis – Johann Josef Neisz
Minneapolis – David Marten Olsen
Rochester – Shawn Richard Carrick
Rochester – Bradley Nathan Phelps
Rochester – Jeffrey Alonzo Seaberg
St. Paul – William Henry Beslin, Jr.
St. Paul – Neil George Clymer
St. Paul – James Robert Moore
MISSISSIPPI
Clarksdale – Andrew Ayers Martin
Clarksdale – James William Sigmond, Jr.
Corinth – James A, Aldridge
Corinth – Carleton Anthony Love
Corinth – John Robert Regl
Corinth – Frankie Joe Stevens
Corinth – Kirk E. Sudduth
Gulfport – Frank Gary Brown
Gulfport – David Wayne Cook
Gulfport – Robert Clinton Duckett, Jr.
Gulfport – Pearce Elliot Sunderland
Hattiesburg – Thomas Clifton Gardner
Hattiesburg – Lester Eugene Ivy
Hattiesburg – Charles Larry Robinson
Hattiesburg – Christopher Spencer Young Rounsaville
Jackson – Donald James Boggs
Jackson – Phillip Wesly Hobson
Jackson – William Terry McLeod
Meridian – Robin Micheal Brumfield
Meridian – William Joshua Denning
Meridian – James Willard Green
MISSOURI
Columbia – Stephen C. Derendinger
Columbia – Jason Goran
Columbia – Samuel Duncan Thomas, Jr.
Joplin – Ukiah McCord Camp
Joplin – Barry Welton Jenkins
Joplin – Kevin Michael Ritter
Joplin – James David Smith
Joplin – Chad Eric Wagoner
Kansas City – Dale Edwin Ahle, Jr.
Kansas City – C. Todd Burr
Kansas City – Donald MacCormick
Kansas City – David James Woehrman
St. Joseph – James Michael Davis
St. Joseph – Wesley Frederick Revels
St. Joseph – Michael Corey Strider
St. Louis – Levi Kelly Banker
St. Louis – Ernest Boulicault III
St. Louis – Jeffrey Charles Kitsmiller, Jr.
St. Louis – Randall Kent Sanders
St. Louis – Patrick Daniel Schneider
St. Louis – Craig David Stratmann
St. Louis – Ty Gregory Treutelaar
Orient/Valley-Name
MONTANA
Billings – Daniel Mark Jobrack
Billings – Ronald Junior Swenson
Great Falls – Roger Earl Cathel
Great Falls – Dennis Duane Deforest
Great Falls – Angel Lee Guerra
Great Falls – Mark Albert Hilyard
Great Falls – Bruce William Lahti
Great Falls – Michael John Peet
Livingston – Brian Edward Engle
Livingston – Alfred Martin Hogg
Livingston – Bradford Yancey McGann
Livingston – Joshua David Prange
Livingston – Tracy Steven Prescott
Livingston – Lucas Tucker Schad
Western Montana – James Willis Brown
Western Montana – David Halverson Pick
Western Montana – James Henry Sadler
NEBRASKA
Alliance – Tommy Duane Yung
Hastings – Geoffrey Kent Bogle
Hastings – Richard Alan Johnson
Lincoln – Edward William Bennett
Lincoln – Harry Frank Lipert, Jr.
Lincoln – Daniel James Roth
Lincoln – Jason Bradley Wood
Omaha – Kyle A. A. Beckner
Omaha – James Edwin Carter
Omaha – John Allen Hardy
Omaha – Robert Mark Pelletier
Omaha – Mark David Pilley
Omaha – Albert M. Sesemann, Jr.
Omaha – Stanley M. Truhlsen
Omaha – Gary Harmon Williams
NEVADA
Las Vegas – Michael James Kurcab
Las Vegas – Phillip B. Michaelson
Las Vegas – Harold Scalzo, Jr.
Las Vegas – Eddie Gene Young
Reno – Leon Andrew Aberasturi
Reno – Michael Raymond Giles
Reno – Jeremy Michael Matuszak
Reno – Ernest Henry Zebal, Jr.
NEW MEXICO
Las Cruces – Steve Alan Almager
Las Cruces – Clayton Montgomery Kuehn
Las Cruces – David McKinley Mullins
Las Cruces – Eric Joseph Randler
Las Cruces – Boyd Dell Wood
Santa Fe – Ronald Steve Bradburn
Santa Fe – Steven Robert Gough
Santa Fe – Peter Edward Hackett
Santa Fe – Charles Anthony Hannaford
Santa Fe – Fred Lee Hinker
Santa Fe – Harry Wayne Jenkins II
Santa Fe – Dann J. Kelehan
Santa Fe – Larry Ernest Mikkelsen, Jr.
Santa Fe – Thaddeus Jay Miller
Santa Fe – Ryan S.C. Millis
Santa Fe – Hans Christian Olsen
Santa Fe – Jaime Antonio Reynoso
Santa Fe – Gary Lee Scott
Santa Fe – Nicholas Paul Stamets
Santa Fe – Raymond Samuel Vigil
NORTH CAROLINA
Asheville – John Lester Allen
Asheville – James Marcus Bryson II
Asheville – Petty Allison Burnette
Asheville – Steven Anthony Green
Asheville – Carl Dan Killian, Jr.
Asheville – Joseph John Ripley
Asheville – Edgar Dorsey Woomer, Jr.
Charlotte – Thomas Spencer Barto
Charlotte – Timothy Mark Daniels
Charlotte – Dustin Tyler Garver
Charlotte – James Arthur Hill
Charlotte – Jeffrey Daniel McEwen
Charlotte – Billy Dean Poteat
Charlotte – Terry Davis Pritt
Charlotte – Douglas Ellsworth Tribou
Charlotte – Christopher VanDorn Wilhoit
Franklin – Stanley Curtis Bevers
Greensboro – Jerry Randolph Browning III
Greensboro – Matthew William Cockman
Greensboro – Thomas Benedict Croall
Greensboro – Phillip Wellington Diltz
Greensboro – Thomas Preston Dolinger II
Greensboro – Michael Todd Harrelson
Greensboro – Michael Shaun Johnston
Greensboro – Stephen Price Lengyel
Greensboro – Jonathan Currie Pendleton
Greensboro – Robert Wayne Rideout, Jr.
Greensboro – Roy Gene Smith
Greensboro – Steven Alexander Wilson
Greensboro – Kevin Protus Wood
New Bern – Carl Wayne Cross, Jr.
New Bern – Zachary Thomas Davis
New Bern – Austin Wilson Harriett
New Bern – Albert Anthony Pokrzywa, Jr.
New Bern – Wesley Lee Sales
New Bern – Michael Wayne Sutton
New Bern – Michael Lee Wagoner
Raleigh – George Craig Gillenwater
Raleigh – Roger Jeffrey Himmel
Raleigh – Alan Thomas Mabry
Raleigh – Francesco Scrivano
Raleigh – Terry Lee Washam
Wilmington – Michael Martin Hoff
Wilmington – Paul O'Neal Jones
Wilmington – Ralph Edward Kerley
Wilmington – Allen R Leathers
Wilmington – William Alfred Moore, Jr.
Wilmington – James Timothy Moore
Wilmington – Matthew Britt Moore
Wilmington – Steve Marion Norris
Wilmington – Denny Norris
Winston-Salem – Jonathan Walker Black
Winston-Salem – Joel Brian Moody
NORTH DAKOTA
Bismarck – Glen Ray Hyland
Bismarck – Richard A. Phelps
Fargo – Michael Jerome Haugen
Fargo – Travis Lawrence Cuypers
Fargo – Mark Andrew Gauslow
Grand Forks – Karl Glen Martin
Grand Forks – Tor Franklin Bergstrom
Grand Forks – Mark Lee Williamson
Grand Forks – Frederick Jon Kitko
Langdon – Arnold Ray Peterson
Langdon – Daniel Joseph Haugen
Minot – Adam Eugene Fedler
Minot – Richard Wayne Wightman
OKLAHOMA
Guthrie – Steven Richard Bentley
Guthrie – Guy Arthur Brigman
Guthrie – Daniel Steven Brown
Guthrie – Glen Allen Chaney
Guthrie – Daniel David Hanttula
Guthrie – Bobby Dale Jorgenson
Guthrie – Robert E. Leonard II
Guthrie – Steven Jay McMall
Guthrie – Laurens Lester Newsom
Guthrie – Jim L. Seeger
Guthrie – Bryan Cody Shackelford
Guthrie – James Douglas Teigen
Guthrie – John Thomas Turner
Guthrie – Robert Scott Vincent
Guthrie – Bobby Ray Webster
McAlester – William Harrison Alexander
McAlester – Cecil Wayne Bryant
McAlester – Brett Daniel Cable
McAlester – Richard Edward Gragg, Jr.
McAlester – Ronald James Gragg, Jr.
McAlester – Charles Vernon Hunt
McAlester – James David Love
McAlester – Danny Lee Maxey
McAlester – Matthew Michael McGowan
McAlester – Chase Alan Ross
Tulsa – Tyler Scott Buttram
Tulsa – John Reese Cooper, Jr.
Tulsa – William James De Winter
Tulsa – Kenneth Todd Deakins
Tulsa – David John Greenly
Tulsa – Kevin Ray Hern
Tulsa – Carroll Dee Mc Bride
Tulsa – Robert W. Mc Leod
Tulsa – Michael Aaron Nicholson
Tulsa – Michael Joshua Prock
Tulsa – Paul Gordon Wickberg
OREGON
Baker – Timothy John Best
Baker – Duane Arthur Bush
Baker – John Frederick Ferguson
Baker – David Samuel Gover III
Coos Bay – Charles Owen Cornell
Eugene – Steven Anthony Karner
Klamath Falls – Ezekiel Nicholas Ordaz
Medford – Donald George Wetzel
Portland – Curtis J. Lewis, Jr.
Portland – Sean P McCallum
Salem – Jerald Dean Schierling
PUERTO RICO
San Juan – Ivan E. Aponte-Santos, Sr.
San Juan – Carlos M. Barreto-Coreano
San Juan – Jaime Bujosa-Alicea
San Juan – Ramon Flores-Merced
San Juan – Rafael Fonseca-Martinez
San Juan – Omar Martinez-Pagan
San Juan – Miguel A. Martinez-Prado
San Juan – Javier A. Melendez-Fuentes
San Juan – Luis Alberto Padua-Fuentes
San Juan – Abraham Perez-Chaparro
San Juan – Luis Enrique Sosa-Garcia
SOUTH CAROLINA
Aiken – Jacob Albert Anthony III
Aiken – Brenton Dwight Gilliland
Aiken – Jon Steven Majerus
Charleston – Richard Earl Carswell
Charleston – Robert Henry Heck, Jr.
Charleston – Thomas Harold Lewis, Jr.
Charleston – Arthur Robert Nix
Columbia – Waitus Dean Bedenbaugh, Sr.
Columbia – Jon Harrell Docherty
Columbia – Edward Eugene Smith, Jr.
Columbia – Ian Paul Strickland
Columbia – Joseph Austin Terry
Greenville – James Whitney Barr
Greenville – William Roscoe Bryant, Jr.
Greenville – William Roscoe Bryant
Greenville – Aaron Lee Duncan I
Greenville – Johnnie Milton Jones, Jr.
Greenville – Kenneth Floyd Lothridge
Rock Hill – Nelson Dwight Horton
Rock Hill – Michael William Rowe, Sr.
Rock Hill – Charlie Eugene Smith
Spartanburg – David Allen Blanton
Spartanburg – Wayne Delano Bradley VII
Spartanburg – Clautus Clayton Champion
Spartanburg – Jeffery Lynn Honeycutt
Spartanburg – Curt Lynn Lowe
SOUTH DAKOTA
Aberdeen – Steven Duane Smith
Aberdeen – Douglas Lee Wanttie
Deadwood – Steven G. Barns
Deadwood – Michael Arthur Lamb, Jr.
Deadwood – Bryant Elroy Stokes
Sioux Falls – Timothy Leon Bachman
Sioux Falls – Brenden M. Lutz
Sioux Falls – Derek Richard Runge
Sioux Falls – Dwight Allen Zahn
Yankton – David Dale Hansen
Yankton – Lennie A. Tucker
TAIWAN AND CHINA
Taipei – Sivaruben R. Balasekaran
Taipei – Kwok Kuen Klephen Chan
Taipei – Peter Chia Hao Chang
Taipei – Yuan-I Cheng
Taipei – Jason Bak Chuen Chin
Taipei – Wai Ming Chow
Taipei – Elio De Carolis
Taipei – Paal Stefan Dinessen
Taipei – Wil Yong Gan
Taipei – Nai Shan Hon
Taipei – Ping-Jan Huang
Taipei – Kok Choong Lee
Taipei – Malcolm Tien Lye Lee
Taipei – Hoo Yen Liew
Taipei – Thomas Lin
Taipei – Kheng Min Loi
Taipei – Edwin Lourdenathan
Taipei – Aris Marco Anton Cecilio Malupa
Taipei – Barry Kheng Cheok Tan
Taipei – Kail Hsien-Kai Tseng
Taipei – Michael Kai Min Wang
Taipei – Joseph Hang Wong
Taipei – Michael Meng Kiew Yeow
TENNESSEE
Chattanooga – James Edward Handley
Chattanooga – Cameron Taylor McGriff
Chattanooga – Eddie Elvert Scott
Chattanooga – Paul Eugene Smith
Chattanooga – R. Kevin Sweeton
Knoxville – Jonathan David Dugger
Knoxville – Jackie Carl Haggard
Knoxville – Joshua Paul Hutchens
Knoxville – Robert Eugene King
Knoxville – Henry Nathan LaFollette
Knoxville – John Walter Sayne
Knoxville – William Harold Standifer
Knoxville – Roy Tillman Sutton III
Knoxville – William Edmund Whitworth, Sr.
Memphis – Dwayne Alan Blair
Memphis – Edwin Clark Doremus
Memphis – Joe Donald Mc Knight
Memphis – Micah Britt Spears
Memphis – Michael Vernon Taylor
Memphis – David Scott Waddell
Nashville – Robert Dale Gilliam
Nashville – Stephen Anthony Martin
Nashville – John Scott Medley
Nashville – Michael Anthony Oliver
Nashville – Roger Dean Owen
Nashville – James Thurston Patterson
Nashville – Jeffrey Taylor Phillips
Nashville – Oakley Theo Reed, Jr.
Nashville – Glen Dale Simmons
Nashville – Guy Cornelius Whitley
TEXAS
Austin – John Anderson Barclay IV
Austin – Raul Javier Scully
Austin – Justin Harmon Yancy
Dallas – Michael Henry Bigbee
Dallas – David Isaac Bindel
Dallas – Ronald Dale Carney
Dallas – Justin David Curtsinger
Dallas – Benjamin Wade Gilley
Dallas – Oscar Nollie Goff
Dallas – Robert Emerson Head
Dallas – Christopher David Livingston
Dallas – Marcelino Luna, Jr.
Dallas – Dallas Marvin Owens
Dallas – Richard Lyle Troutte
El Paso – Joseph Paul Taylor
El Paso – Lorenzo Antonio Villa
Fort Worth – Bruce Don Dalton
Fort Worth – Bruce William Hammond
Fort Worth – Alan Lee Jackson
Fort Worth – Joe Earl Lipe
Fort Worth – Samuel Claude Reid
Fort Worth – Benny Glen Whitley
Fort Worth – Jon Kenneth Wych
Galveston – Jeffrey Lynn Wright
Houston – Ronald Allen Brownstein
Houston – Kevin Lee Darley
Houston – Dale Edward Dickman
Houston – Maynard Banaag Fernando
Houston – Darrell Allen Glueck
Houston – Wesley Bruce Hamner
Houston – Howard Ira Hoffman
Houston – Joseph Robert Messa
Houston – Edward Cullen Peebles
Houston – Eric Ronald Wylie
Lubbock – Gary Wayne Armstrong
Lubbock – Christopher Wayne Felton
Lubbock – Cole Garrett Tefertiller
San Antonio – Dennis Aaron Burleson
San Antonio – Joseph John Helminiak
San Antonio – Jason Sean West
Waco – Robert Eldridge Bain, Jr.
Waco – Samuel Eugene Cryan
Waco – David Lynn Everett
Waco – Frank William Price
Waco – Steven Todd Shepard
UTAH
Salt Lake City – John Richard Graham
Salt Lake City – William E. McCraw
Salt Lake City – Christopher Lee Mitchell, Sr.
Salt Lake City – Joseph Hardy Sanders III
Salt Lake City – John David Stroh
VIRGINIA
Alexandria – Raymon Walter Bacchus
Alexandria – Rick Allen Cady
Alexandria – Ronald Joseph Leibfreid
Alexandria – John Wayne Mitchell, Jr.
Alexandria – Farley Witherspoon Warner
Alexandria – Luis Angel Vega
Danville – Johnny Ray Adkins
Lynchburg – William Benjamin Pleasants II
Lynchburg – Dale Cornelious Senger
Newport News – Robert Ray Jones
Newport News – John Roger Ward, Sr.
Newport News – George Clyde Winslow
Norfolk – Raymond Scott Anderson
Norfolk – Patrick Glenn Garrison
Norfolk – Wesley Howard Latchford
Norfolk – Jonathon Eric Vinson
Portsmouth – Richard Lewis Boyette
Portsmouth – David Thomas Livingston
Richmond – Matthew John Johnson
Richmond – Michael Derwin Joyner
Richmond – Stanley Ralph Katz
Richmond – Doyle Lee Miller
Richmond – Terry Wah Woo
Roanoke – John Boyd Kendrick
Roanoke – James Lawrence Moore
Roanoke – Christopher Scott St. Clair
Roanoke – Glenn Merle Stanger
Roanoke – Reginald Vandergrift Wood
WASHINGTON
Bellingham – Kurt Eckhard Gazow
Bremerton – Brian Stephen George
Everett – Richard Llewelyn Jones
Kelso – Frank Harju
Kennewick – David Alan Husted
Kennewick – Larry Gene Wilson
Olympia – Lawrence Michael Byrd
Olympia – Kenneth Alan Farris
Seattle – Adam John Creighton
Seattle – Wendell Dean Markley
Spokane – Jerry Leo Collins
Spokane – James R Tourtillotte
Tacoma – Scott Thomas Dilley
Tacoma – Michael John Riley
Wenatchee – Harrison Douglas Fountain
Yakima – Daryl Adam Bullard II
WEST VIRGINIA
Charleston – John Mark Botkin
Charleston – Brian O'Neil Casto
Charleston – Dennie Leon Landreth, Jr.
Charleston – Alan Kim Webster
Charleston – Jerry Wayne White
Clarksburg – Jay Spencer Ford
Clarksburg – Anthony Allen Friend
Clarksburg – Thomas Lewis McCray II
Huntington – Timmy Allen Kemper
Huntington – Chad Stephen Lovejoy
Martinsburg – Wade Mitchell Hampton
Martinsburg – Randall Edward Hope
Parkersburg – Harold Lee Campbell
Parkersburg – William Thomas Carroll
Parkersburg – Phillip Steven Jackson
Parkersburg – Matthew Steven Jackson
Parkersburg – David Earl King
Wheeling – Nathaniel Eric Gladish
Wheeling – Robert Paul Neidert
Wheeling – Gary F. Yingst
WYOMING
Cheyenne – Albert Alman Anderson
Lander – Kenneth Y. T. Allison
Lander – Steven M. Pacheco
Lander – Clifford E Spoonemore
Sheridan – William M Campbell
Sheridan – Charles Eugene Cole
Sheridan – Phillip Dale Huckins
Sheridan – William Henry Rathburn II
Questions about this list?
Please email council@scottishrite.org.